Sensors for a Quantum World
Leading the market in cold-atom technology
AOSense was formed in 2004 by Brenton Young and Mark Kasevich to spin-off innovative research developed at Stanford University, joined by Jim Spilker as Chairman. In 2006, AOSense was awarded its first prime contract from DARPA to design, build, and test a gravity gradiometer and single axis accelerometer/gyroscope. Since then, AOSense has successfully designed and built state-of-the-art cold atom technology for numerous government sponsored programs funded by DARPA, Air Force, Army, Navy, NASA, NSF, DTRA, and the intelligence community.
AOSense is a leading developer and manufacturer of innovative atom optic devices for precision navigation, gravity measurement, and timekeeping. Our capabilities include gyroscopes, accelerometers, inertial measurement units (IMUs), gravimeters, gravity gradiometers, and atomic frequency standards.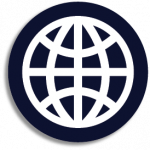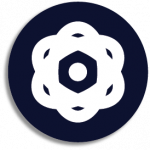 Atomic Frequency Standards

Surpassing conventional measurement methods
Atom-optic devices use frequency-stable lasers to manipulate atoms freely falling in a vacuum cell, resulting in unparalleled accuracy and stability that greatly surpasses the performance of conventional designs. Lab-based experiments by AOSense physicists have demonstrated unprecedented precision and accuracy for measurements of rotation, acceleration, time and frequency, and gravity and gravity gradients.
The AOSense staff has demonstrated expertise in all aspects of project execution including theory and analysis, conceptual design, detailed 3D CAD, optomechanical and vacuum design, electronics design, control and analysis software development, packaging, laser design and assembly, integration and testing of control, laser, and sensor head hardware. AOSense has extensive experience developing custom atom trapping and vacuum hardware to meet the challenging size, weight, and power requirements of our customers.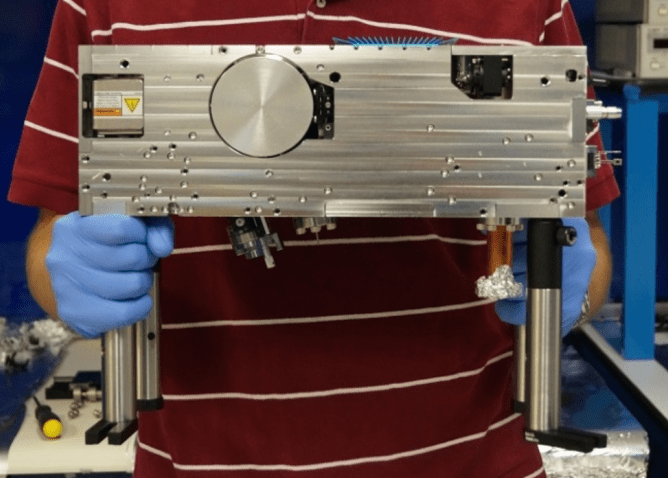 Extensive testing facilities
Our 28,000 ft2 facility, located in Fremont, CA is equipped with multiple cleanroom labs for assembling, integrating, and testing optical and vacuum hardware. Extensive test facilities for navigation test equipment including Stacis vibration isolation tables, a precision rotation table, a hexapod for simulating dynamic platforms, a 50 g shaker table, and thermal test chambers. We also have dedicated workshops for electrical assembly and test, vacuum assembly and test, and machining.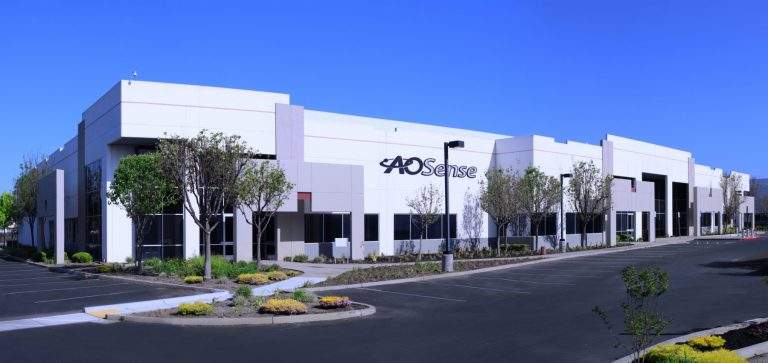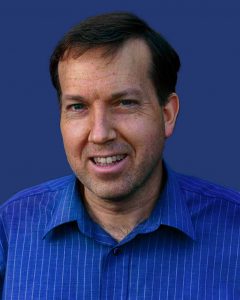 Dr. Brenton Young
President and Co-Founder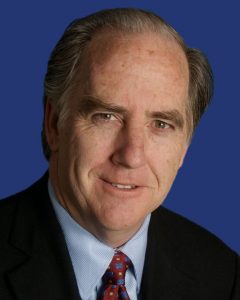 Dr. David A. Whelan, NAE
Executive Chairman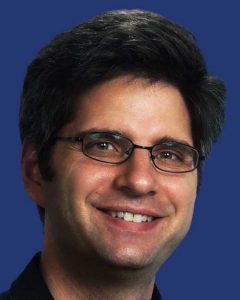 Dr. Igor Teper
Chief Technology Officer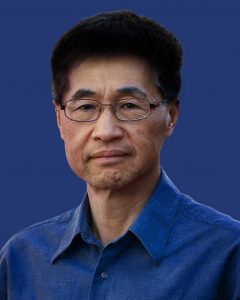 Dr. Miao Zhu
Vice President of Time and Frequency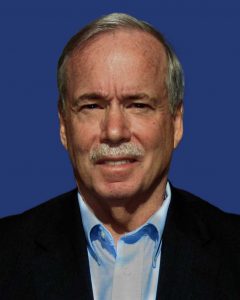 Dr. Alan Zorn
Director of Navigation Analysis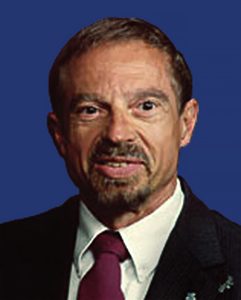 Dr. James Spilker
Co-Founder